Hudson Valley Beginnings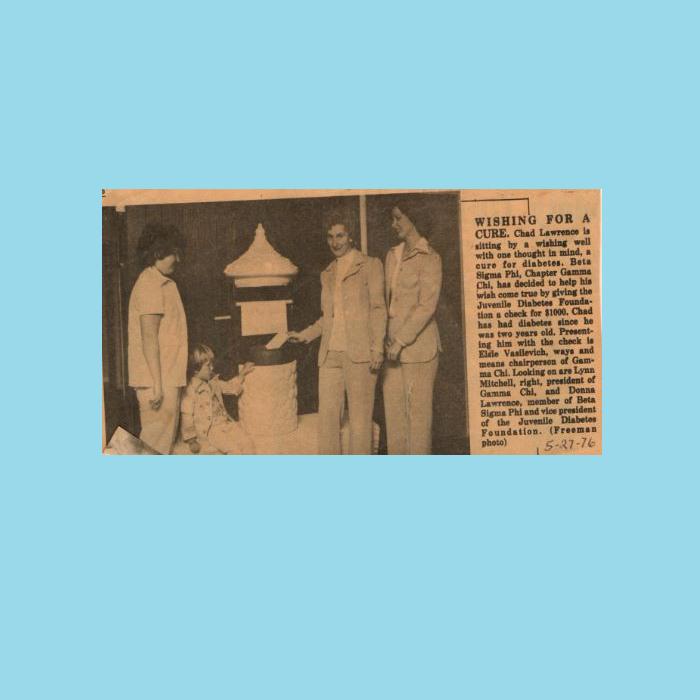 Beta Sigma Phi
Beta Sigma Phi donated $500 to JDF in 1975. This sparked the creation of Ulster County JDF. Beta Sigma Phi and it's members continue to support the fund raising efforts of the Hudson Valley Chapter. This photo was published in the Kingston Daily Freeman - reporting the $500 donation by Beta Sigma Phi in 1976. (L to R) Donna Lawrence, Chad Lawrence, Elsie Vasilecvich and Lynn Mitchell. Donna, Chad and Lynn are still active JDRF'ers. Donna serves on the Chapter Walk Committee for the Hudson Valley and supports the efforts of her family Ride Team - a team that includes Chad, his sister Melissa and father Charlie. Lynn continues to participate on the Hudson Valley Walk committee; heading up children's activities.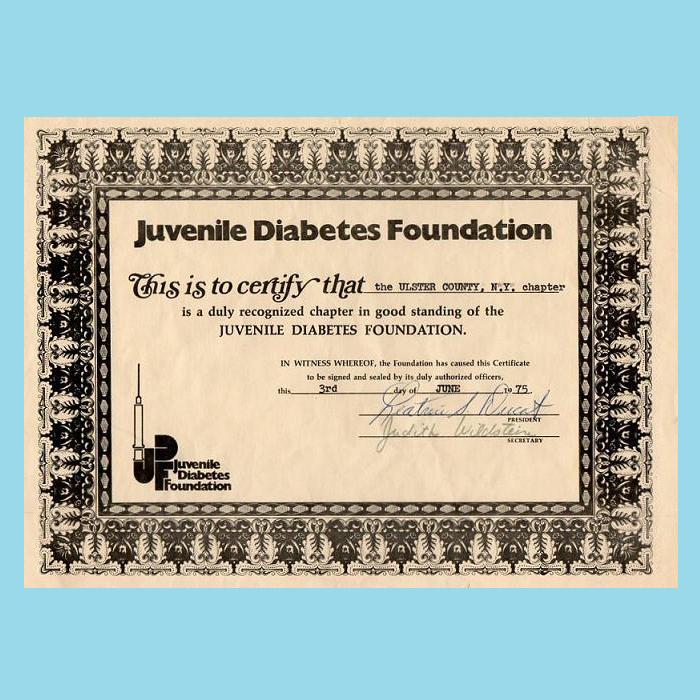 A JDF Chapter is Born
The Ulster County Chapter [of what was then known as JDF] was co-founded in 1975 by Donna and Charlie Lawrence. A meeting was held at the home of Charlie and Donna to create a Board of Directors and to apply to become a JDF chapter. In addition to Donna and Charlie, the other original board members included Dolores Leonard, Darlene Martin. All of the original board members are still active JDRF volunteers and supporters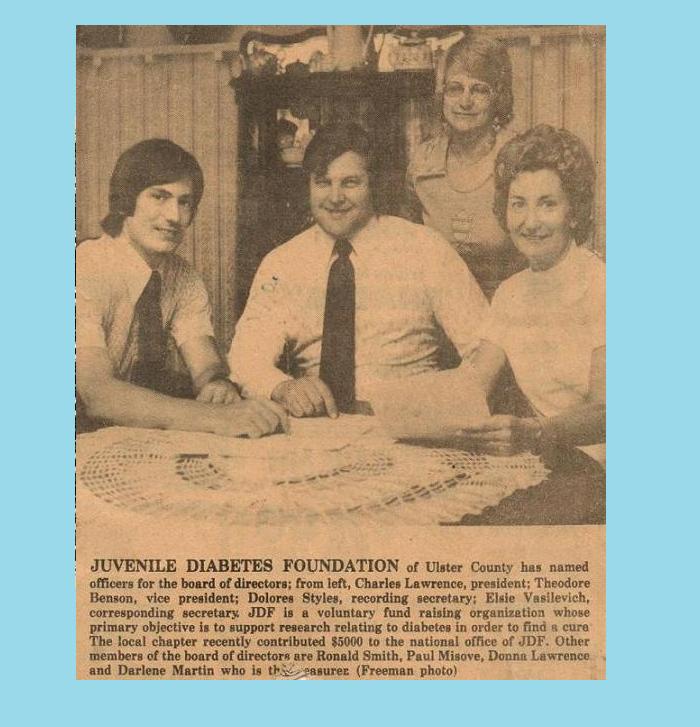 Raising our first $5K
In our first year as a chapter, we were able to raise $5,000. Remember that is in 1975 dollars. From this humble beginning, our volunteers learned how to raise as much as $100,000 in single walk-a-thon or gala.